Highlighting technology's role in a revitalized Buffalo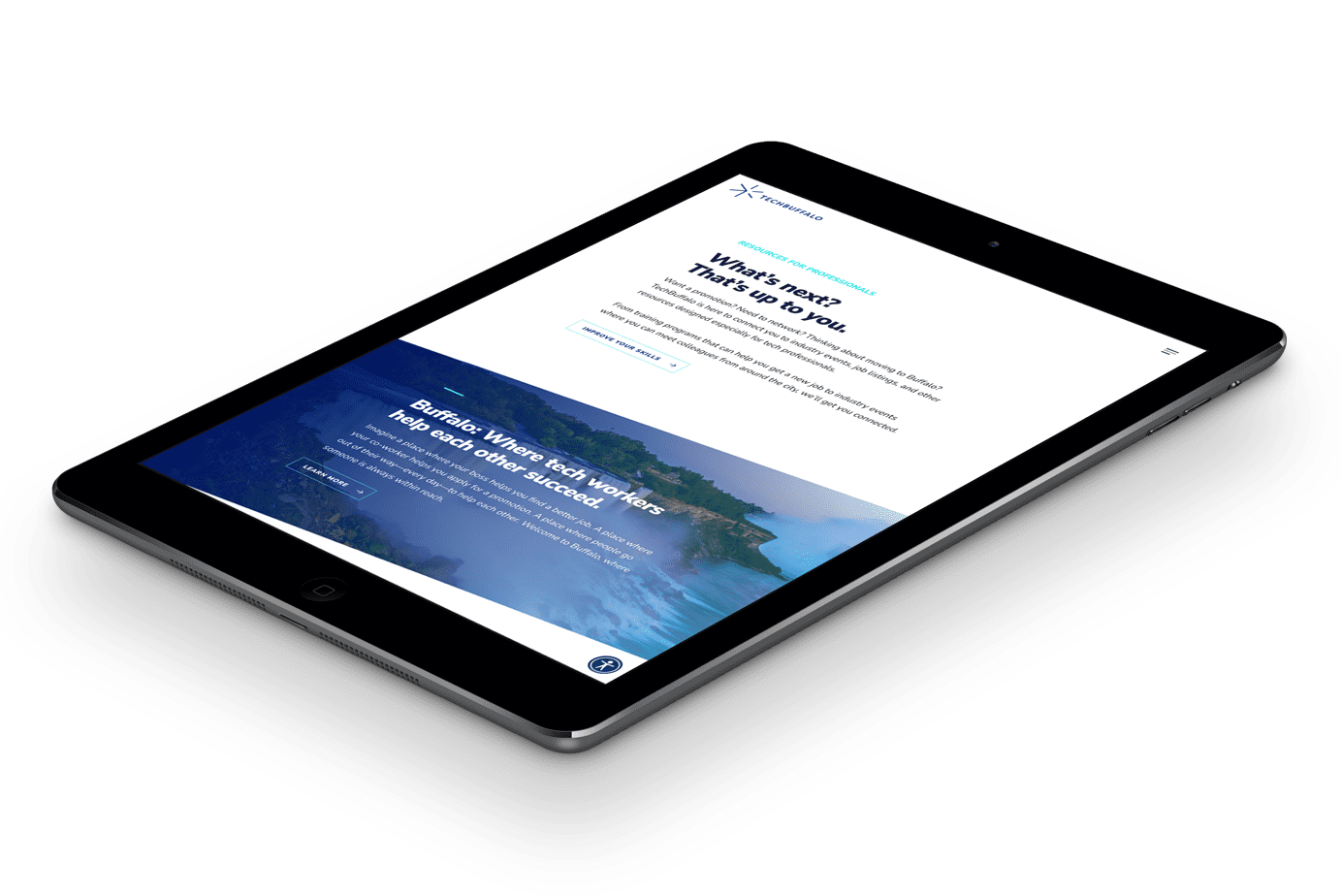 There are some incredible opportunities in Buffalo these days, and TechBuffalo wants technology-savvy job seekers, professionals and organizations to know it. Whether you're job-searching, growing your company or looking to connect with other tech-minded people, TechBuffalo will help you meet the Buffalonians who can make it happen. The organization is bringing top tech talent to the Queen City and they needed a solid online platform to help them do it.
TechBuffalo believes technology isn't obvious, exclusive or one-dimensional, and neither is Buffalo. We're helping them spread the word with a new website that's polished without being cold. We worked closely with their internal team and external partners to deliver a site that proves our community has real opportunities for those willing to take a chance on Buffalo.
Designing an approachable user experience
TechBuffalo is bringing together Buffalo's growing tech sector in multiple ways, so they needed a site that connects with multiple audiences. Our top priority was a home page that helps users find what they're looking for in just a few clicks!  Plus, a clear and concise top-level menu includes every page you could need for easy navigation no matter where you land first. Streamlined navigation, friendly imagery and a cool color scheme make their tech community easily approachable for all types of talent.