Spreading the word about easy lens wear and care
Logo Design
Website Design
It's easy for contact lens wearers to fall into bad habits when life gets chaotic. It's also easy to practice proper lens care with the right instructions. The EASY Way makes contact lens wear and care less complicated with straightforward steps that are easy to remember and follow. The Parkway team designed a logo and website that reflected the simplicity of the initiative's message. 
The EASY Way program helps eye care professionals share simplified tips with their patients with access to free tools, from social media graphics to email templates. The initiative, backed by the Contact Lens Institute, needed a website to accommodate their downloadable toolkit and provide a hub for informative news surrounding contact lens wear and care. The website also supports The EASY Way knowledge assessment quiz, where eye care professionals can check their expertise, earn a certificate and gain access to more tools.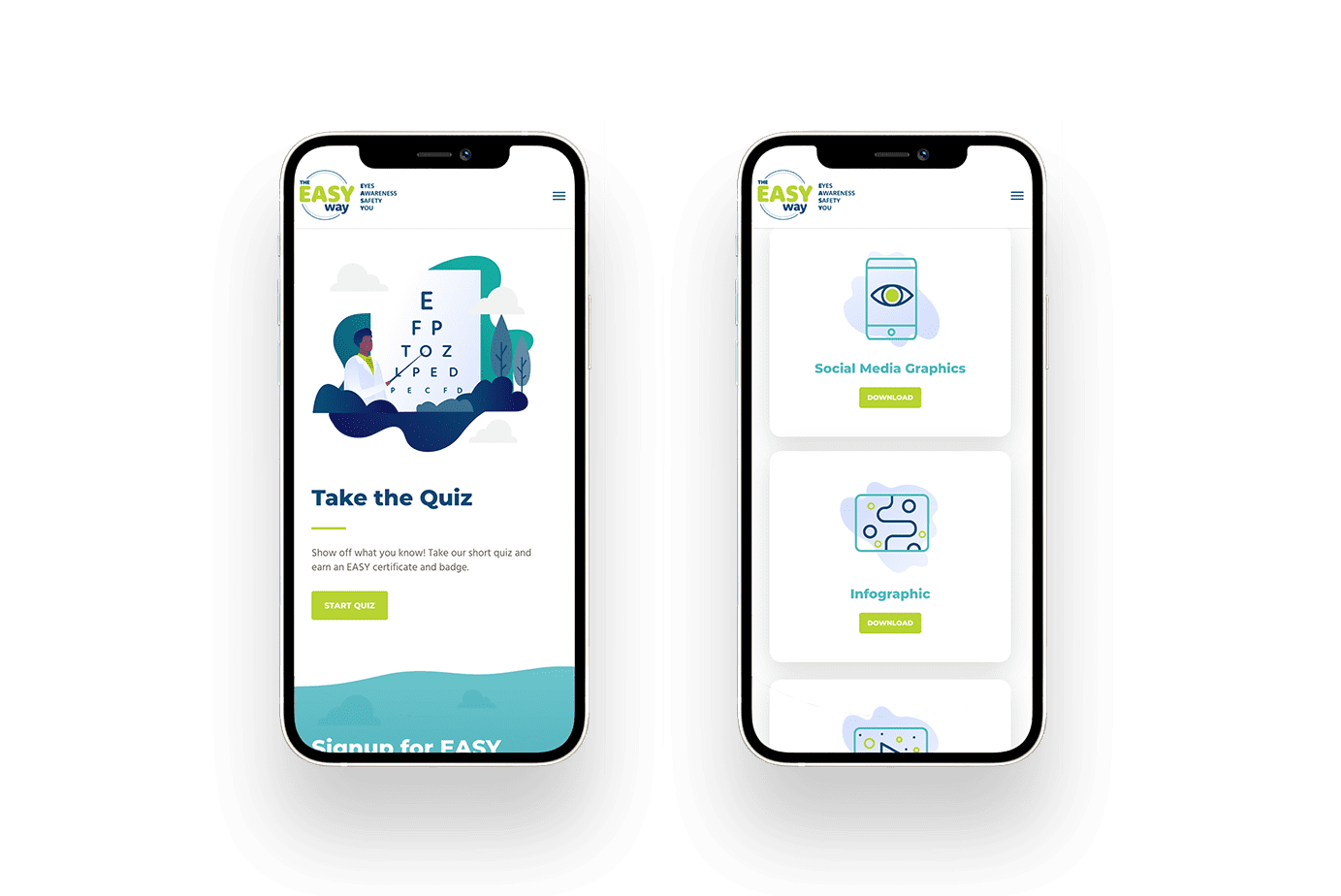 Designing for busy professionals and patients
Our design team focused on the simplicity of the program while designing its logo, using vibrant colors and a friendly, rounded font. Next, Parkway designed a responsive website that complemented The EASY Way's visual brand while providing an effective digital platform to spread the word about easy lens wear and care. Throughout the site design, we incorporated illustrations of everyday people with daily challenges to represent the ease of finding time to care for your lenses.
Let's Chat
Want to work with us? Let's build something together.